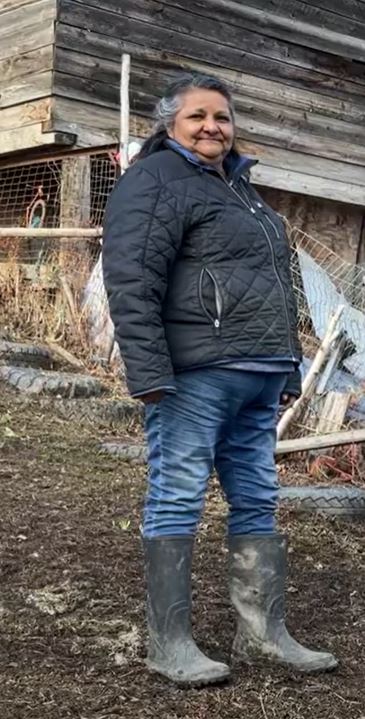 Evelyn Sarten and her late husband Ed (Dwight) have gardened in Ruby, Alaska, for a quarter of a century. Evelyn, who was raised on the land on a Native American reservation in Taos, New Mexico, estimates she grows about 30% of her food.
She was taught to live with the land and she's always grown her own food. Their garden in Ruby is characterized by innovation and making do with what is available. For instance, their chicken coop fence was constructed from an old couch frame, old bed frames, and leftover fencing from the school. Now her one remaining chicken lives in her Arctic entryway.
In addition to growing her own large garden, she also works for the Native Village of Ruby as the natural resources and agriculture program director, helping others in Ruby garden as well. With Evelyn, I and the Tribes Extension Program (www.uaf.edu/ces/tribes) sent out vegetable and flower seeds and organized gardening and plant foraging workshops at the school. We also purchased and built a raised bed garden for the school.
Evelyn starts most of her own transplants inside as early as March, but this year, she started everything on May 7. She has a dedicated plant starting room. Conveniently, she has a window that opens up into a simple, homemade lean-to greenhouse, which she builds every year. Her high tunnel is just steps away.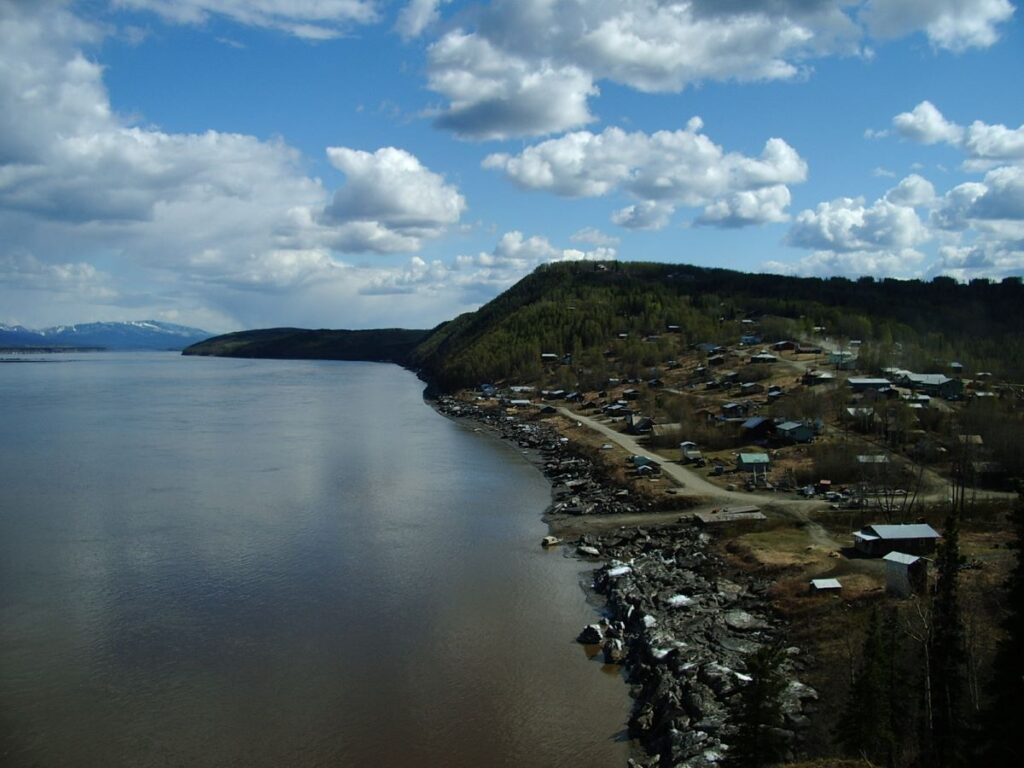 She grows carrots, lettuce, tomatoes, turnips, peas, pole beans, onions, garlic, a variety of herbs, and really "anything that grows." In the high tunnel, she grows zucchini, corn, tomatoes, pumpkins, cabbage, herbs and spaghetti squash. The Sartens were able to get a high tunnel through the Natural Resource Conservation Service, but due to their hilly property, they had to split the high tunnel into two pieces. One year, they did not clear the snow in time and one of the high tunnels collapsed.
Evelyn also raises bees and has had dozens of chickens and turkeys over the years. In addition to eating the eggs, the composted manure has allowed her to grow vegetables organically.
She likes to experiment even if it's not always successful. She had fun growing bananas and avocados indoors, even though they never bore fruit.
One of the biggest challenges for Evelyn is watering her garden. She has to carry water up a sizable hill either from the river or the watering station, then often waters the garden by hand.
Evelyn said she sometimes has problems with voles but her cat is doing a good job of taking care of them. Protecting her chickens from animals, such as marten, is one of her biggest challenges in raising poultry.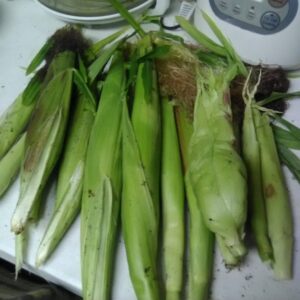 Growing up, Evelyn dried much of her vegetables and meat but found that in Ruby, people prefer to can and freeze, so she also does that.
To new gardeners, she says, "Don't be afraid, just start. Try your luck. That's all you can do, is start seeds and see what happens. A seed is like a baby. You just take care of it and watch it grow and give it water when it needs it and give it sunlight and aeration when it needs it. It'll pretty much tell you how it wants to be taken care of. That's how I do it."
You can view my interview with Evelyn Sarten in Ruby here:
Published in the Fairbanks Daily Newsminer June 11, 2023.